Bad gut health issues are more widespread than you might expect these days. Why? Stress, lack of sleep, poor nutrition, and antibiotic use – all have the potential to harm our gut microbiome in modern life. However, only a small percentage of people pay attention to or discuss the importance of eating foods that promote healthy gut health. Having a healthy digestive system also interacts with the brain via the nervous system and hormones.
So what exactly causes these bad gut health issues? Which foods to avoid for your gut health? What is the ideal diet for your healthy gut? What are the myths about gut health? What are the actual problems caused by gut health? And how to avoid those issues without quitting your favourite foods? Here we discuss all of them in one place. So let's dive in!
Read until the end for the best diet plan for your gut health pitched in by professional nutrition experts.
What Is An Unhealthy Gut?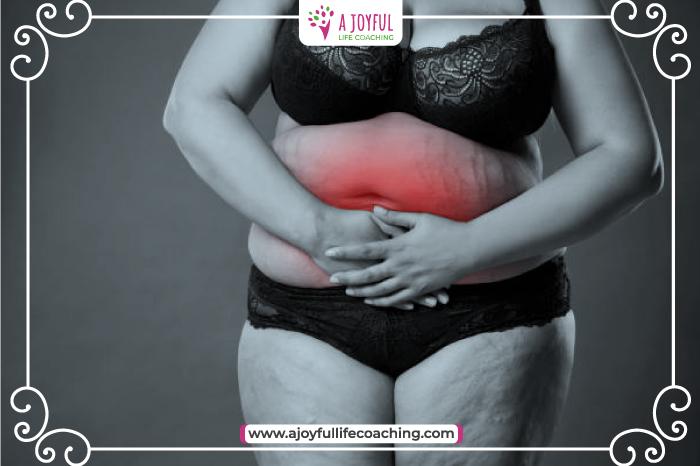 Your gastrointestinal (G.I.) system, which is also known as the digestive system, breaks down and absorbs nutrients from the food you eat and then uses those nutrients to power and support your whole body.
"Gut Health" can be defined as the balance of bacteria that inhabit the digestive tract. It is also known as your digestive system. Your digestive system comprises several organs that work together to process and absorb the nutrients in your meals. Check out this article where we discussed more about it.
Constipation, gas, and bloating are among the most vexing of stomach ailments, and no one enjoys the way they may ruin an otherwise wonderful day. And they are the signs of your "Unhealthy Gut".
Why Should You Care About Gut Health Issues?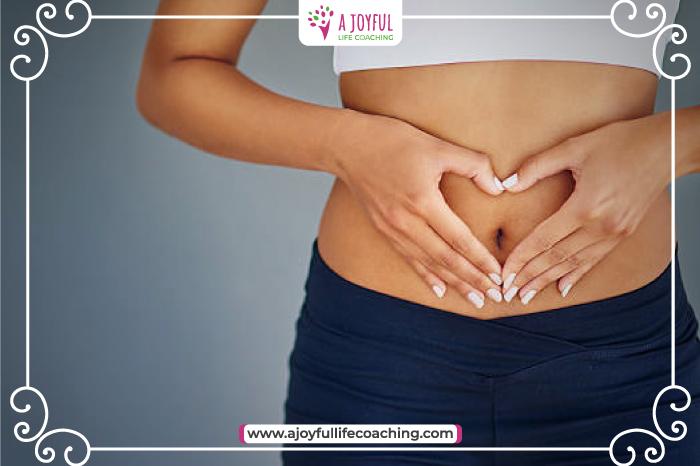 In case you didn't know already, you SHOULD care about your gut health. Sugar and amino acids are made from everything we eat in our bodies. They are then sent to different parts of our bodies as nutrients. Only if you have a healthy digestive system can this be done. It's hard for harmful bacteria, viruses, and fungi to grow in a well-balanced digestive tract.
What Causes bad Gut Health Issues?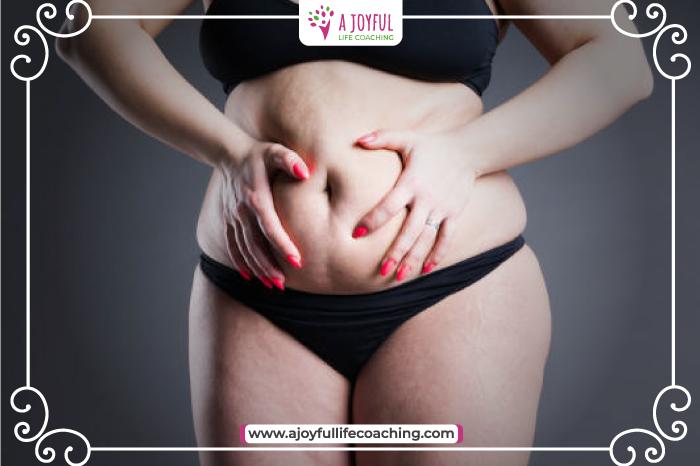 The "gut flora" comprises over 100 trillion microorganisms. Now what on earth are they doing there you may ask? Well, there are a lot of important things those bacteria do for our bodies and health. The bacteria eat dietary fibre while they do a lot of different things like make vitamins B and K and break down dietary fibre. This process causes beneficial, anti-inflammatory fatty acids to be released, which are important sources of energy for our bodies and help us stay healthy. In order to maintain a healthy body, you must have a healthy microbiome. Diet and lifestyle factors, including poor sleep quality, alcohol consumption and inactivity, can harm your gut bacteria. So to avoid getting mood disorders, gas problems, bloating, constipation, diarrhoea, and irritable bowel movement, you have to take care of what you are eating, thus controlling your gut health.
Bad Foods For Gut Health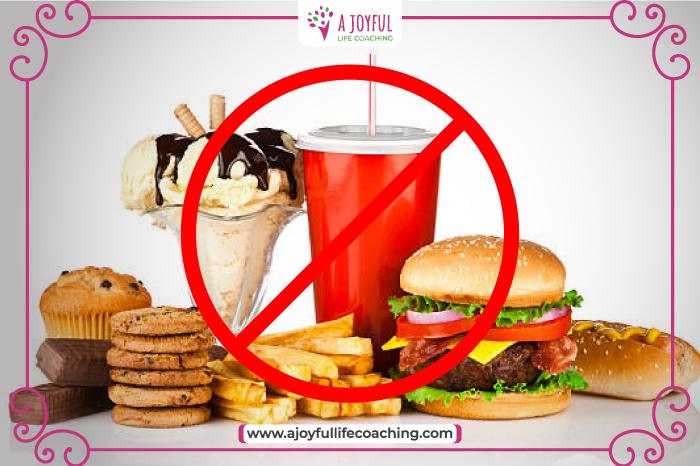 You must minimize your use of processed foods. Simply said, it's not good for your gut bacteria, so why not eliminate it from your diet and see how it works? Keep in mind that we want to feel good about our stomachs. And we aren't just talking about fast food here either. Any food that has been heavily processed or contains a high concentration of refined sugar would fall into this category.
Prebiotics have long been recognized for their value, but what about probiotics? Prebiotics serve as nourishment for probiotics, in basic terms. A sort of fibre is what they are. Prebiotic-rich foods are undoubtedly already a part of your diet, even if you aren't conscious of it. They can be found in a wide variety of foods that you likely eat on a regular basis.
Avoiding these dietary items will help keep your digestive system healthy:
Processed food
Refined sugar
Farmed fish and meat
Artificial sweeteners
Gluten
Soy
Diet Plan for bad Gut Health Issues
You can use this 7-day meal plan to improve your gut health. It includes foods rich in probiotics and prebiotics, which can help you improve your gut health.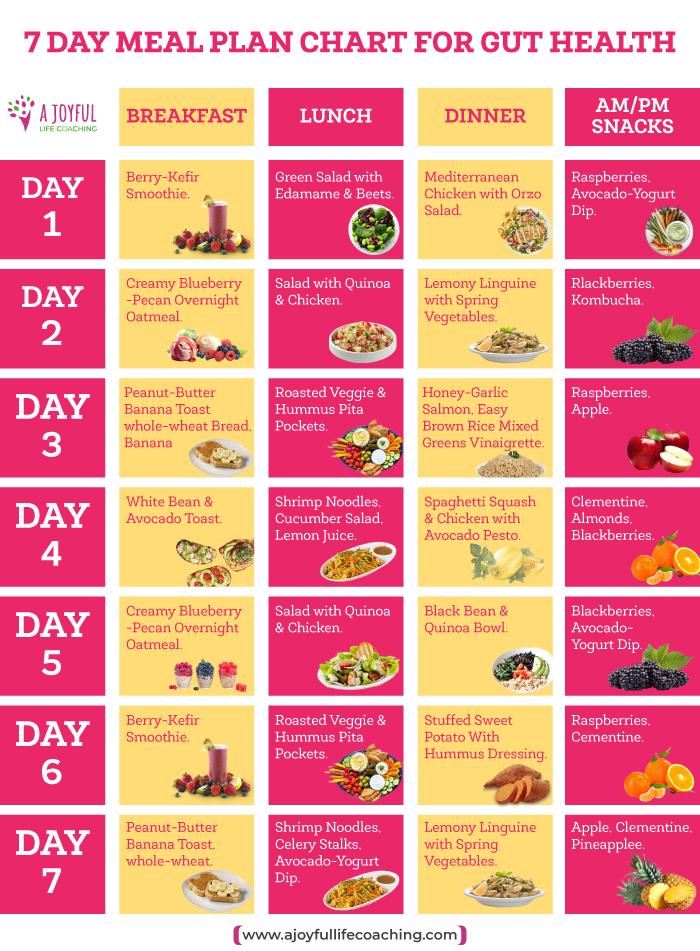 TO KNOW MORE ABOUT GOOD GUT HEALTH FOOD CLICK HERE.
Common Gut Health-Related Diseases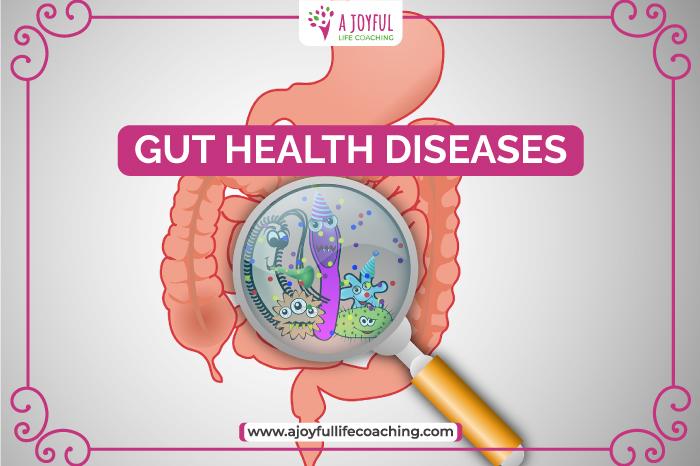 Your gut health issues can not only ruin your day, it can also become something worse. Here are some common diseases that are directly related to gut health issues-
Irritable Bowel Syndrome –
International Foundation for Functional Gastrointestinal Disorders estimates that up to 45 million Americans have IBS, making it the most common chronic gastrointestinal disorder. Irritable bowel syndrome (IBS) symptoms can range from firm, dry stools to loose, liquid stools. IBS can sometimes cause bloating as a side effect.
Haemorrhoids –
An estimated 75% of Americans over the age of 45 suffer from haemorrhoids, as reported by the NIDDK. This condition, known as haemorrhoids, occurs when blood vessels in the lower abdomen become inflamed. People who suffer from bloating are more likely to be suffering from persistent constipation, diarrhoea, or a lack of fibre in their diets.
Gastroesophageal Reflux Disease –
It is common for people with acid reflux to experience a burning sensation in the centre of their chest. It occurs generally at night or after meal times. The National Institute of Diabetes and Digestive and Kidney Diseases estimates that 20 per cent of Americans suffer from GERD. While occasional acid reflux and heartburn are to be expected, having symptoms that interfere with daily activities or occur at least twice per week could be a sign of GERD (Gastroesophageal Reflux Disease).
Gallstones –
The gallbladder, a pear-shaped organ that collects and secretes bile for digestion, can develop hard deposits called gallstones. According to the American Gastroenterological Association (AGA), about one million Americans are diagnosed with gallstones each year. Having too much cholesterol or trash in your bile, or if your gallbladder doesn't drain normally, can lead to gallstone formation.
Celiac Disease –
Gluten, a protein present in wheat, rye, and barley, is the cause of celiac disease, a dangerous allergy. Your small intestines' villi, the fingerlike protrusions that help you absorb nutrients from your food, are damaged when you ingest gluten. Anxiety, bloating, diarrhoea, constipation and vomiting are all symptoms that may be present in children, as well as weight loss. In addition to anaemia, fatigue and bone loss, symptoms in adults can also include depression, anxiety, and seizures.
Ulcer –
The symptoms of ulcerative colitis are strikingly similar to those of Crohn's disease, but only the large intestine, or colon, is affected. Sores or ulcers can form on the lining of the colon if your immune system believes that food or other items are foreign invaders. You should see your doctor if you have frequent and urgent bowel movements, irritation with diarrhoea, blood in your stool, or stomach pains.
Crohn's Disease –
A genetic and family history link may have a role in the development of Crohn's disease, according to doctors. There are several typical Crohn's symptoms, including stomach discomfort, diarrhoea, bleeding in the rectum, and weight loss. Preventing flares can be made easier by avoiding foods that set off flares in the first place, such as those that cause gas, such as dairy and carbonated beverages.
Gut Health and Brain Function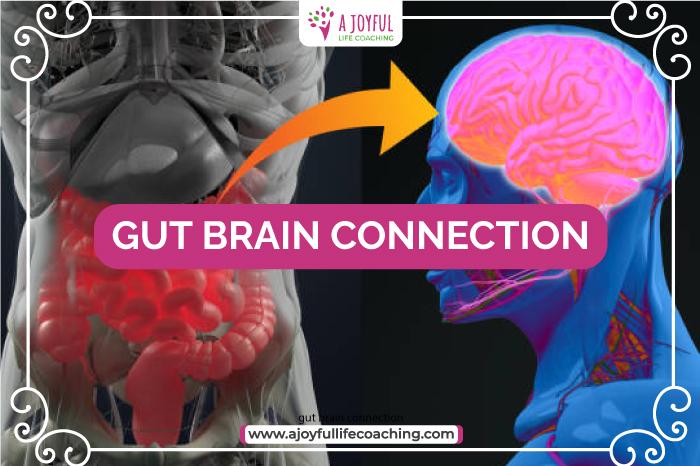 Our gut microorganisms also produce additional substances that alter how our brains function. Lots of butyrate, propionate, and acetate are produced by your gut microorganisms. Digesting fibre produces short-chain fatty acids. There are several ways in which short-chain fatty acids influence brain function, including the reduction of hunger. Propionate has been shown in one research to lower food intake and reward-related brain activity in those who consume high-energy foods like chocolate.
Gut Health and Weight Loss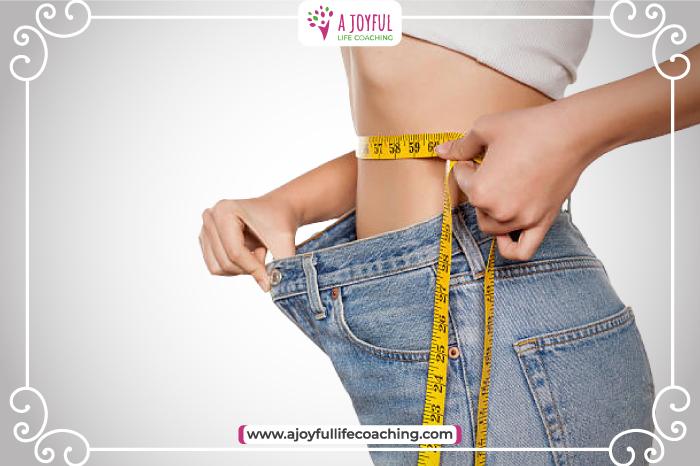 Your poor Gut Health might be the reason you are not losing weight. We can't lose weight if we don't have enough healthy bacteria in our gut, according to a recent study published in mSystems by the American Society for Microbiology (ASM).
The next step will be to discover how dieters may boost these fat-burning bacteria through diet, probiotics and prebiotics, or more sophisticated therapies like faecal microbiota transplantation, which replaces bad bacteria with good bacteria from a healthy donor.
Do you know how sleeping and weight loss are connected to each other? Learn more here.
Gut Health and Sinus Issues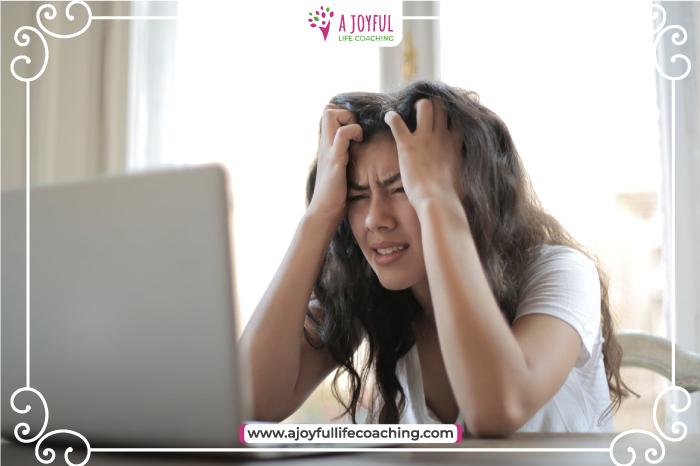 The human microbiome is made up of bacteria. Human cells, virus strains, yeasts, and fungi are all present, but bacteria play the most essential role in immunological function and inflammation. To increase immunity and stay symptom-free, we need more probiotics and less dangerous bacteria. Stress and environmental pollutants fuel the "bad bugs" in the microbiome, leading to a rise in potentially harmful bacteria, fungi, yeast, and pathogens. A surplus of harmful bacteria reduces the variety of beneficial bacteria in our stomachs. Like the sinuses, altered gut microbiota has health implications. Infectious illnesses, liver diseases, gastrointestinal tumours, metabolic disorders, respiratory diseases, mental or psychological ailments, and autoimmune diseases thrive in this environment. Probiotics have been shown to disrupt biofilms, which are present in Chronic sinusitis (CRS) and difficult to eradicate through other means.
Gut Health Issues: 3 Popular Myths Debunked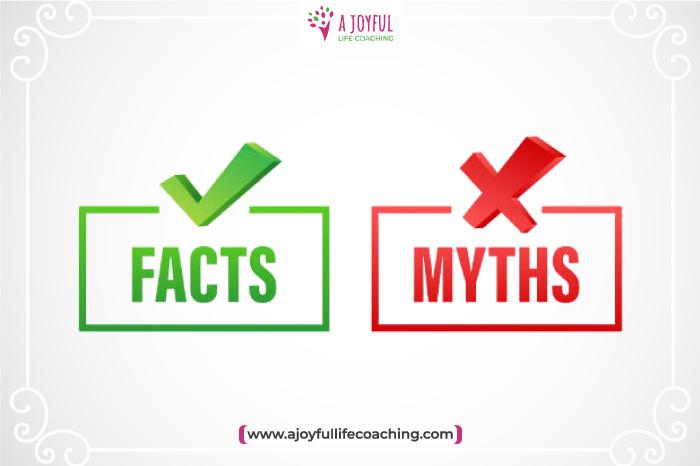 The importance of a healthy gut is well known, yet there is still a lot of misinformation out there. We talked to top registered dietitians who dispelled 3 popular myths about gut health issues to help us sort reality from fantasy-
You can only treat Gut Health issues with medicine – Wrong! Simple home treatments are enough to make you feel better. You have lost water and electrolytes if you have had diarrhoea or vomited, and they will need to be restored. You can try liquids like coconut water, Pedialyte, and Gatorade to restore these electrolytes while also rehydrating.
One-time bowel movements are a bad sign – There is no one-size-fits-all answer to how often you should bowel movements, as this differs from person to person. Three times daily, three times a week, or more is considered typical. What actually matters is how your bowel movements look. It is best to get medical attention if you notice any colour other than brown, which indicates a possible medical condition.
Consuming a lot of fibre might create gastrointestinal issues – Bloating and cramps are common side effects for those who suddenly increase their fibre intake without a gradual transition. You may avoid discomfort by progressively increasing your fibre intake. If you want the full advantages of fibre, you need to ingest both soluble and insoluble fibres in your diet at the same time. A wide variety of plant-based meals include both types of fibre, which aids digestion.
Frequently Asked Questions
1. What foods cause a leaky gut?

⇒ Avoiding these foods will help keep your digestive system healthy and avoid leaky gut issues:
Processed food
Refined sugar
Farmed fish and meat
Artificial sweeteners
Gluten
Alcohol
Soy
Caffeine
2. What do I do to improve my gut health?
⇒ Simple things to follow for your good gut health-
Relieve tension
Get enough rest
Chew and eat your food slowly
Exercise regularly
If you'd like further support please contact me here.