Apple and Leaky Gut issues aren't the best drug vs disease combo you will think of. But you will be surprised how effective apples are for curing leaky gut problems. The phrase "an apple a day keeps the doctor away" is something that most of us grew up with and for valid reasons. But not everyone can tolerate apples due to a variety of reasons.
And those who can tolerate apples and eat them every day know what they are doing. Apples are an excellent source of nutrition you need to cure as well as prevent future unhealthy gut problems.
Did you know that over 2,500 varieties of apples are found in the USA alone? I bet you did not. We have gathered and shared many interesting facts about apples and how apple and leaky gut can be a far better combo you will think of next time, all for you!
We will learn how apples are good for our health, how leaky gut occurs, how apples can be your top priority diet for preventing various diseases, and why all these matters in this article. So stick around till the end and find out!
What is Leaky Gut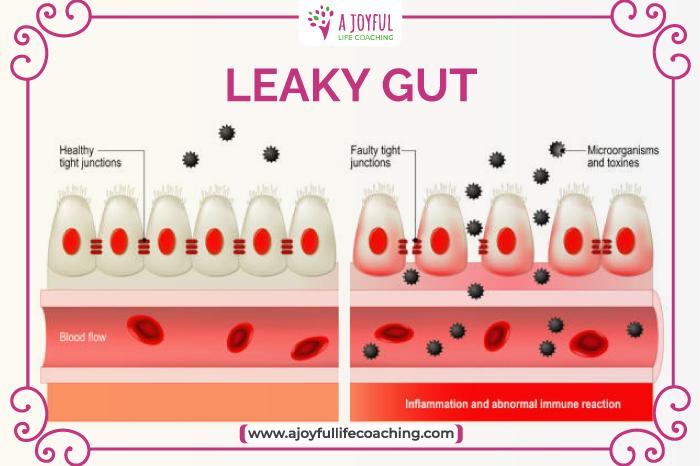 Leaky Gut
The term "Leaky Gut" refers to a condition in which food particles, poisons, viruses, and bacteria can pass past the intestinal wall and into the circulation. To fight against these invaders, immune cells develop antibodies to attack these foreign particles.
Your stomach is surrounded by a net-like wall with little holes in it. Certain compounds can only travel through these tiny pores, which operate as filters. It serves as a protective barrier to keep larger, more dangerous things out of your body.
When someone has a leaky gut, it signifies that the gut lining has been destroyed and can no longer effectively act as a barrier to harmful substances. Toxic chemicals like gluten and nasty bacteria may enter your body via the tiny pores in your digestive tract. This can create serious health problems!
The leaky gut syndrome has been linked to various health problems, although there is no conclusive evidence to support this theory. Regardless, the gut's role in general health is well-documented.
That's why we bring to the table – Apples. Apples and Leaky Gut situations are like positive and negative vibes canceling each other out.
What Causes Leaky Gut Syndrome?
Leaky Gut Syndrome
Over 100 trillion bacteria make up your gut microbiome, and I am not even making this up. We will talk about how the microbiome works and how it affects our overall body later. But what exactly are they doing there?
Well, those bacteria perform a wide range of critical functions for our bodies and overall health. The bacteria consume dietary fiber while performing a variety of tasks, including the production of vitamins B and K and the breakdown of dietary fiber. This process results in the production of beneficial, anti-inflammatory fatty acids, which are key sources of energy for our systems and aid in our overall health.
You must have a healthy gut in order to maintain a healthy body. Dietary and lifestyle variables, such as poor sleep quality, excessive alcohol intake, and inactivity, might negatively impact your gut flora balance and be the major culprit of your unhealthy gut.
So, in order to avoid mood disorders, gas issues, bloating, constipation, diarrhea, and irritable bowel movement, you must pay attention to what you eat and regulate your gut health.
How Are Apples Good for Gut Health?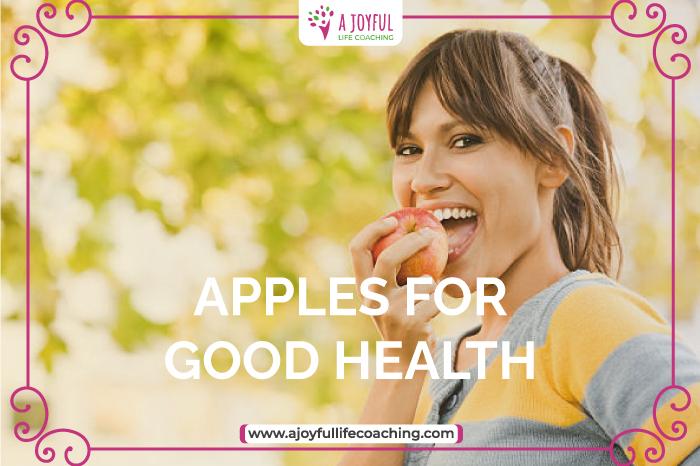 How Are Apples Good for Gut Health?
If you have a problem with the GI tract, apples are one of the best foods to eat. An unhealthy gut is a common cause of health problems among our patients. If you want to achieve good health, you need to heal a leaky gut and restore a healthy balance of gut bugs.
Humans cannot digest the non-starch polysaccharide found in apples. It provides gut bacteria nutrients that convert it into beneficial short-chain fatty acids. The acids maintain the health of beneficial gut bugs. The short-chain fatty acids reduce the permeability of the gut. The breakdown products of pectin are good for preventing unhealthy gut issues like bloating, constipation, acidity, diarrhea, etc.
A study published in The American Journal of Clinical Nutrition suggests that adding 3-4 daily items of apples, cocoa, dark chocolate, green tea, and/or cranberries could improve integrity and give you better relief from leaky gut issues. These foods can improve overall gut health and are rich in polyphenol.
Foods like Apple for Leaky Gut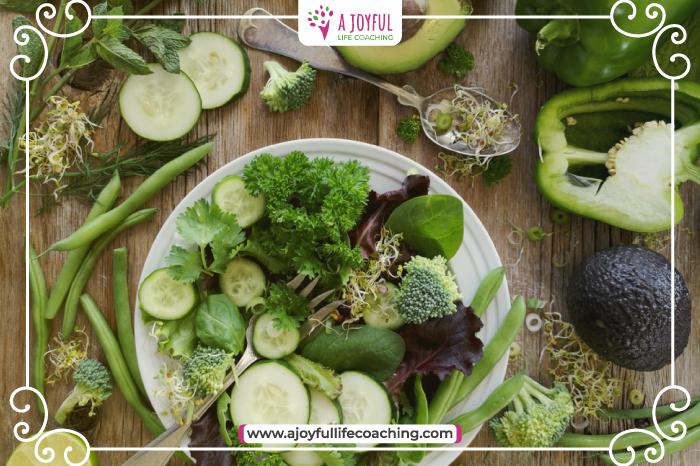 Apple for Leaky Gut
It's important to know the correct supplements when it comes to choosing which type of microorganism should flourish in our bodies. Here are 6 types of alternative foods that can also help our gut health as apples do –
Legumes: You can get half of your daily fiber intake from a cup of legumes for just a few cents a serving, which makes them an excellent value.
Raspberries and blackberries: There are 8 grams of fiber in a cup of raspberries and blackberries. And we all know fibers take good care of our gut health.
Barley, bran, and bulgur: All whole grains, including barley, bran, and bulgur, are rich sources of fiber. However, a cup of barley or bulgur, or even half a cup of oat bran, can provide 6 grams of fiber or more.
Yogurt and kefir: Lactose-digesting bacteria may be found in yogurt and kefir, which are both fermented dairy products that contain beneficial bacteria.
Kimchi: besides being a prime source of nutritional fiber and vitamins A and C, Kimchi, a traditional Korean side dish, is a wonderful alternative for individuals who avoid dairy products. Another choice is sauerkraut.
Miso: besides its probiotic properties, fermented soybean miso is an excellent source of fiber and protein. Add miso to meals after they've been cooked or heated to keep the beneficial microbial component.
Foods To Avoid for Leaky Gut
Avoid for Leaky Gut
Food that tastes good might not always be the best option for your health. So cutting back on the following meals and beverages may also be beneficial to the cause. Here are some examples which are not the foods for good gut health and you should avoid –
Alcohol and caffeine: Caffeine & Alcohol can also cause diarrhea by stimulating your intestines too much.
Red meats and fried foods: When you eat a lot of fatty foods, your stomach holds on to food for longer. It's also possible that eating fatty meals might cause heartburn because they weaken the muscles that normally maintain gastric acid in the stomach, allowing it to leak out.
Sodas and Beverages: Having a large amount of gas in your stomach might be a side effect of drinking carbonated beverages.
Are Apples Bad for Gut Health?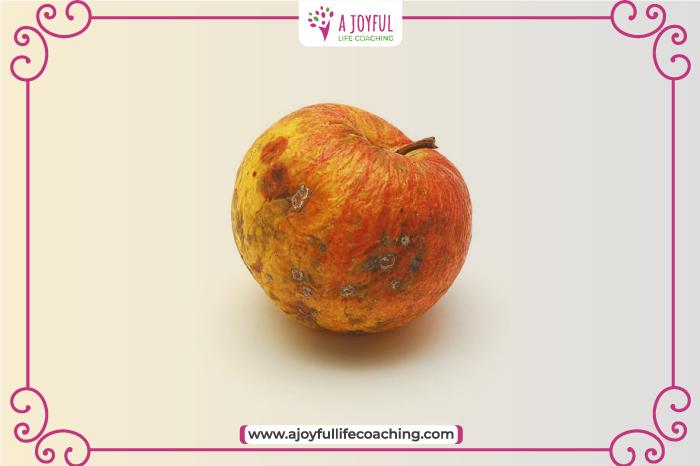 Are Apples Bad for Gut Health?
Apples, like grapes, have high levels of sugar, among many others. Eating an apple a day can affect your teeth' health. So besides taking mandatory diet plans, you should also take good care of your hygiene. There is also a compound named Amygdalin found in the apple's pip. It is easy to deal with Amygdalin in small amounts, but it can cause death when taken in large amounts. So be aware of what you eat at all times!
You can get instant energy from apples, thanks to the large number of carbs in apples. You would be surprised to know that it can lead to weight gain. Too many apples can restrict your body's ability to burn fat when you want to lose weight.
An Apple A day…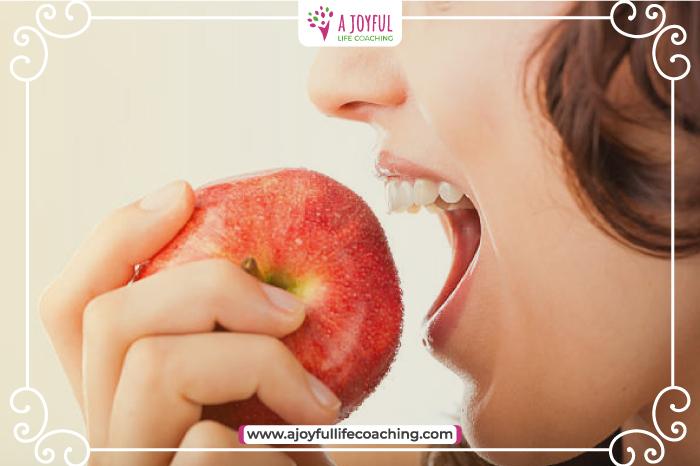 An Apple A day
Eating a variety of foods seems to be a hallmark of healthy eating, but apples are plentiful and can be eaten every day. Having positive effects on blood sugar management, eating an apple every day can be done with its high weight in fiber and Vitamins K and A. One medium apple is good for you because it contains a good amount of vitamins A and C. Having enough vitamins C will help your immune system function properly, as it protects against diseases and reduces stress. So it is highly recommended to keep an apple in your everyday diet plan.
Conclusion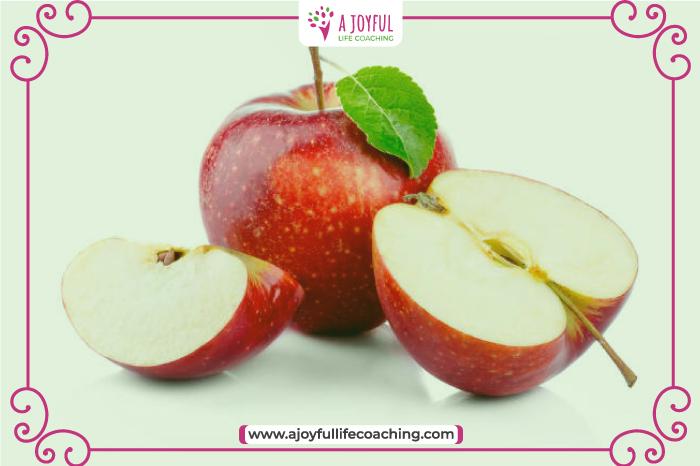 An Apple
With a long history of cultivation and consumption, apples are arguably one of the most popular cultivated fruits in the world. There are so many different cultural references. They are considered a more effective source of nutrition than any other food, and in fact, their perceived health benefits are well known to many people.
It is paramount that eating apples regularly has vast benefits to your health. So throw out those trashy fast foods and bite on an apple now to start your good day forward.
Frequently Asked Questions
1. Can we eat apples empty stomach?
⇒ There are myths and debates on whether it is good to eat fruits like apples on an empty stomach or not. So we will stay on the safe side and ask you to consult with your doctors before deciding so. Also, we should state the facts that a healthy adult can benefit from eating apples on an empty stomach every day.
2. When You Should Not Eat Apples?
⇒ The natural acids in the fruit can make you feel uncomfortable. The apple stays in your tummy for longer at night, giving the acids time to build up. That is why it is recommended not to eat apples before sleeping at night. But eating apples in the daytime is always a good habit for keeping your body and mind healthy.
If you'd like further support please contact me here.